Celebrate Art Fund Museum of the Year with your favourite object
With Art Fund's Museum of the Year ceremony just around the corner, we want you to get involved.
About
Get involved with Art Fund's Museum of The Year campaign by sharing your favourite object in the collection...selfie, candid or carefully composed shot, we want to see it! 
To enter, simply tag us (@theburrellcollection) and @artfund in your image on Instagram and use the hashtag #MuseumofTheYear 
With a £20 voucher for our award winning gift shop up for grabs...you don't want to miss out!
Watch the video below to find out more.
Competition closes at midnight on 12 July 2023.
How to enter
1. Head to The Burrell Collection and find your favourite object. Get creative taking your photograph of it, and get ready to upload it to Instagram.
2. Tell us a little bit about what you like about the object in the caption, and don't forget to tag @theburrellcollection, @artfund and #MuseumofTheYear
3. Team Burrell will cast their expert eye over your snaps and pick their favourite. We'll be in touch via Instagram DM's to let you know the lucky winner, as well as announcing on our channels. 
Terms & Conditions
The Burrell Collection #MuseumofTheYear Photograph competition terms and conditions
The Burrell Collection Instagram competition is not sponsored, endorsed, or administered by Instagram. All the information you are providing will be to The Burrell Collection and not to Instagram, who are not associated at all with the competition.
By entering the competition, you agree to be bound by these terms and conditions. Please read them carefully.
Entry requirements
Entry is open to those who are over the age of 18
Multiple entries in the draw by commercial agents will not be accepted
By entering this competition, you give The Burrell Collection the right to re-use your image on their social channels and website as appropriate with full credit line to the Instagram account owner.
How to enter:
4.1. The competition will open at 9am on Tuesday 27 June 2023 and close at midnight on Wednesday 12 July 2023.
4.2. Entry is free.
4.3. To enter the competition, you must:
4.3.1. Have a public Instagram account.
4.3.2. Follow @theburrellcollection and @artfund on Instagram, as well as include the hashtag #MuseumofTheYear in the caption of your post.
4.3.3. Enter before midnight on Wednesday 12 July 2023.
4.3.4. By submitting your images to this competition, each entrant confirms and warrants that:
They are the sole author of each entry and that it is their original work;
They own the copyright and any other intellectual property rights of each image;
They have the permission of anyone pictured in the image (or, where the image shows any persons under 18, the consent of their parent/guardian) for the usage rights required by The Burrell Collection and will indemnify The Burrell Collection against any claims made by any third parties in respect of such infringement;
They have not licensed or disposed of any rights in the image that would conflict with uses to be made by The Burrell Collection;
A maximum of 2 entries per Instagram account will be accepted.
All images should be taken within The Burrell Collection.
4.3.4.1. Open the Instagram app on your phone. If you do not have the Instagram app you can download it for free from Google Play or the App Store.
4.3.4.2. Visit The Burrell Collection and pick your favourite object(s), curate your image and save to your phone.
4.3.4.3. Upload your image to Instagram as a feed post, tagging @theburrellcollection, @artfund and #MuseumofTheYear
4.3.4.4. Ensure your profile is set to public, to ensure it is visible.
4.3.4.5. Please ensure you are following The Burrell Collection's Instagram account (@theburrellcollection) and Art Fund's Instagram account (@artfund)
4.5. Entries submitted by any other means will not be accepted. Any illegible, incomplete or fraudulent entries will be rejected. Multiple entries above 2 or entries that are made fraudulently will be disqualified.
How the winner will be chosen:
5.1. 1 winner(s) will be drawn at random within 2 weeks from the closing date from all complete, eligible, properly submitted entries received before the closing date and time.
5.2. Winners will be notified within 3 working days of the winner selection being made via Instagram Direct Message from the @theburrellcollection Instagram account. It is your sole responsibility to check your Instagram Direct Messages or email inbox to see if you have won.
5.3. In the event that contact with the winner cannot be made within a further 5 working days or the winner is found not to meet the entry requirements, we reserve the right to withdraw the prize entitlement and award the prize to the reserve drawn at the same time as the original winner.
Prize on offer:
6.1. The prize consists of;
1x £20 Voucher for The Burrell Collection gift-shop. This is non-transferable, non-negotiable and no cash alternative will be offered.
Liability:
7.1. We reserve the right to amend these terms and conditions without notice, by posting changes at the following webpage:  https://burrellcollection.com/celebrate-art-fund-museum-of-the-year-with-your-favourite-object/
7.2. The Burrell Collection reserves the right to modify, cancel, terminate or suspend the competition in whole or in part, at its sole discretion, if it believes the competition is not capable of being conducted as specified within these Terms and Conditions or in the event of any other cause that is beyond the reasonable control of The Burrell Collection that could affect the normal course of the competition.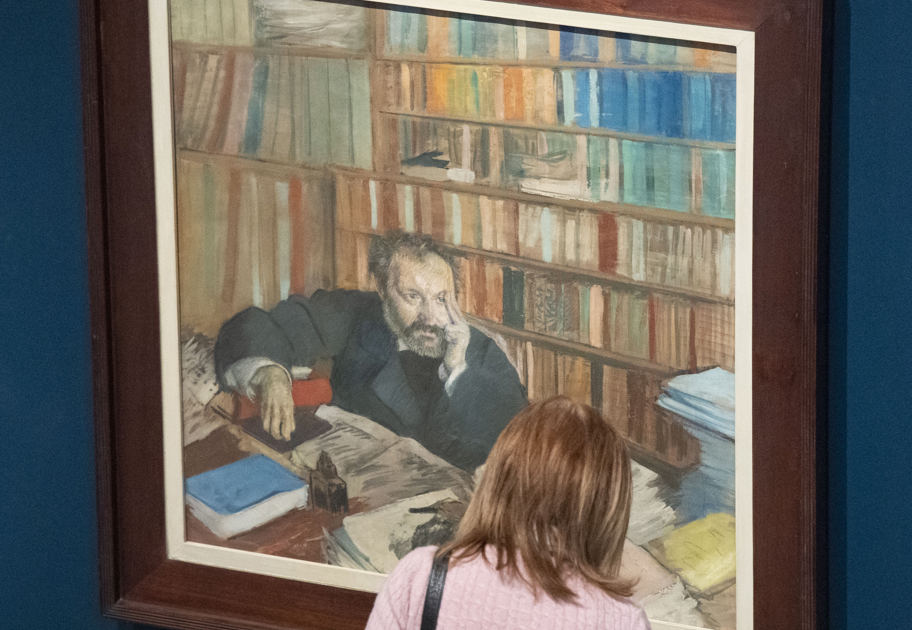 Get inspired by our Top 30 objects
With over 9,000 objects in The Burrell Collection, it can feel like a tough choice to pick your favourite!

Why not take a look through our Top 30 objects and find out more about some of our favourites.
Burrell Collection Top 30 Objects