Burrell Collection Soundscape Commission
Paid opportunity for sound artists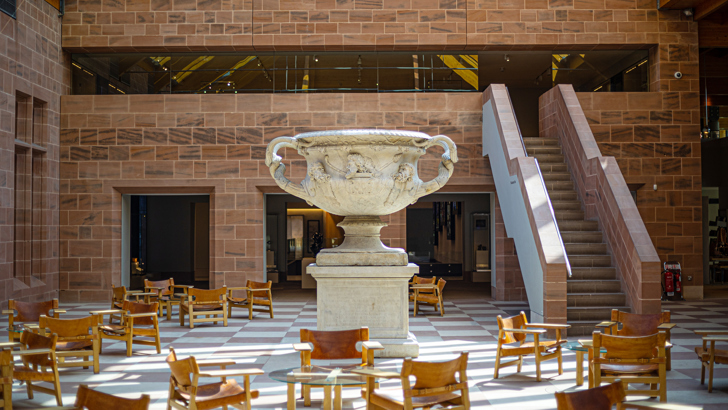 The Burrell Collection is commissioning new ambient audio works that seek to respond to the building, its collection and its surroundings. Final pieces will be able to be experienced by visitors onsite on their mobile devices through the Bloomberg Connects app, or enjoyed off-site.
Each piece should draw inspiration from The Burrell Collection museum itself – its architecture and displays, its relationship with Pollok Park, and other aspects of its situation and physical presence – and create a sense of place and discovery / exploration for listeners.
These could take the form of a piece of music or ambient soundscape, and may incorporate found sounds or location-based recordings.
Final pieces should be at least 30-45 minutes in length.
We are inviting proposals from artists based in Glasgow:
Two commissions of £800 each aimed at emerging artists in the first three years of their career.
Three commissions of £1500 each aimed at established artists who have already produced work of this type.
To apply, please provide the following:
Weblinks to three projects you think best evidence your experience
A short description of your focus and approach for this the commission (300 words max)
Deadline: 16th July, 23:59. Send submissions to bryony.bates@glasgowlife.org.uk.