As final preparations are underway ahead of opening next month, Hayley Bradshaw from the marketing team shares some behind the scenes insight as we opened our doors briefly to media earlier this month.
As one of the newest members of The Burrell Team, the opportunity to be able to get a sneak preview of the highly anticipated refurbishment at the recent Media Day (8 February 2022) after years of looking in from the outside as a local bystander was both surreal and incredibly exciting.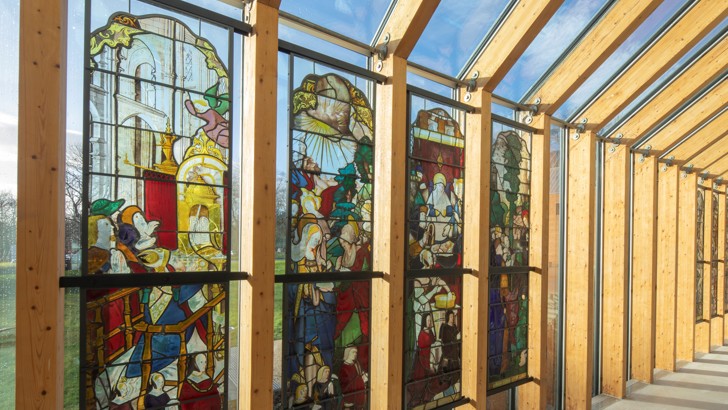 As a proud Glaswegian, my job within the marketing team is to help put my city on the world stage once again, with the eagerly awaited re-opening of The Burrell Collection. After a turbulent few years globally, the positivity and passion surrounding this project feels very special and the moment the doors open to the public on March 29 will be one to remember. We have the opportunity to breathe new life in to the museum that can go on to be enjoyed for generations to come. Telling this story, for me, feels like a privilege.
To date install work is ongoing and what we managed to capture on the day reflects that, a moment in time in the project journey that I get to share…
Walking in, via a new step-free accessible entrance, the essence of The Burrell and the much-loved spaces I had known such as the 'Walk in the Woods' are instantly recognisable, but there is now so much more to see. The museum's gallery space has increased by 35%, allowing important and unique objects from The Collection, which have not been seen for decades, or have never been on permanent display, to go on show!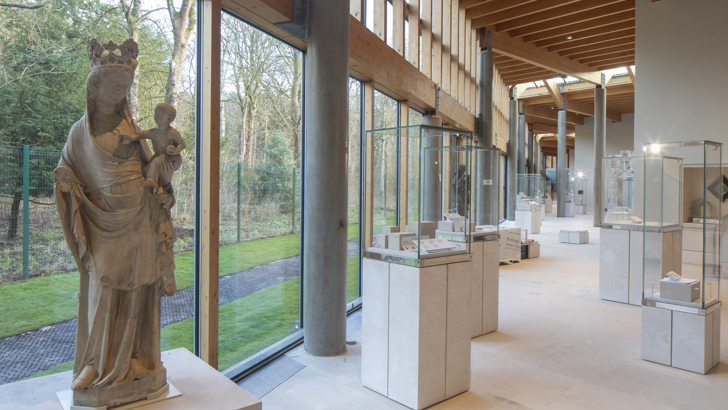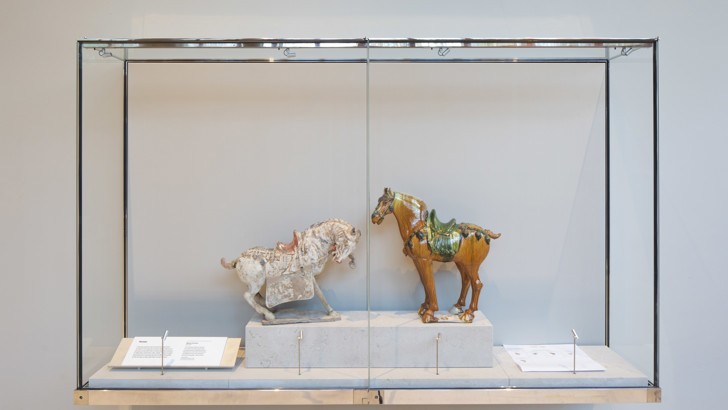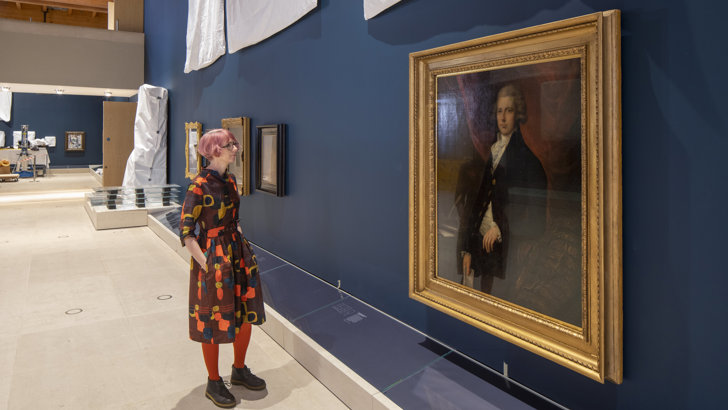 A personal highlight for me was seeing the Wagner garden carpet in person, laid out in all its glory, as one of the earliest surviving Persian garden carpets in the world (and has rarely been on public display since The Burrell Collection first opened in 1983). This kind of exhibit dovetails wonderfully alongside new and innovative digital interpretations that are a feature throughout the museum…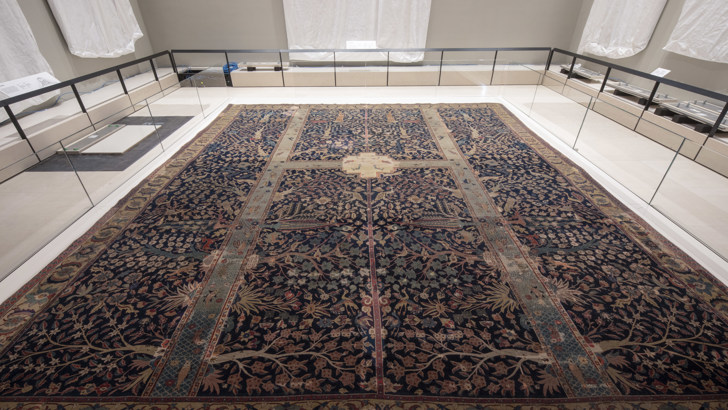 In what felt like a genuine miracle on a cold, February morning in Glasgow, the sun shone and showcased the astonishing beauty of the stained-glass walkway, as I guided photographers and videographers throughout the day…as well as taking a few snaps of my own to be shared.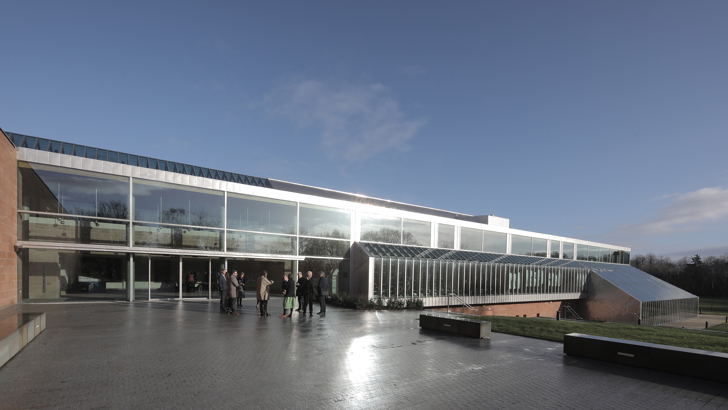 Beyond the collection, the day was also about meeting the people operating behind the scenes and bringing The Burrell back to life. Meeting knowledgeable curators, expert digital innovators and project photographers (alongside a very busy build and install team) made it all feel very real and very imminent. See you soon.