Launching LGBTQ+ Tours at The Burrell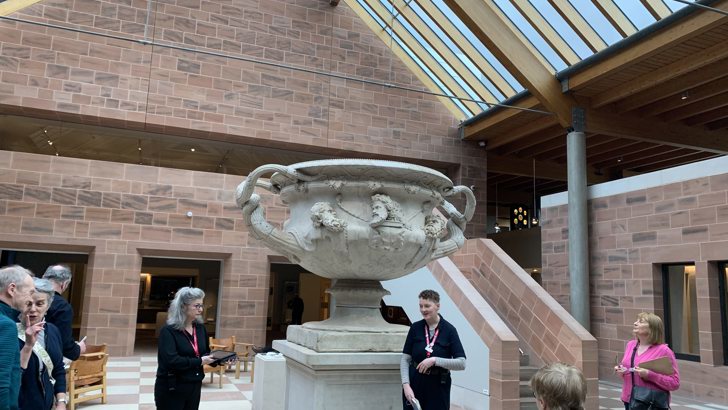 In honour of LGBTQ+ History month, The Burrell Collection is launching new LGBTQ+ tours of the collection which will run throughout February. The tours will focus on the hidden LGBTQ+ histories found within objects in the collection - whether that is relating to the artist, sitter, specific subject matter, or story. This project has been developed by a core team of staff members working together, from a variety of roles across the Museum, who predominately have lived experience or a connection to LGBT communities. They have been working hard to research and develop a one-hour tour which celebrates the rich and diverse LGBTQ+ histories here at the museum, of which there are many.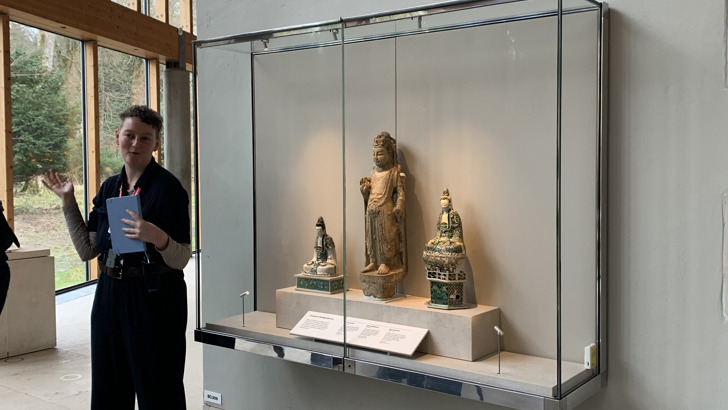 So why did we decide to create LGBTQ+ tour here at the Burrell? Both in the past, and even today, people who experience same-sex love or gender diversity have faced intense social stigma and discrimination. Museums around the world have often 'hidden' the LGBT histories and stories of the objects in their collections. Before the Burrell refurbishment and redisplay there were no displays that explored LGBTQ+ experiences. It has only been recently that their importance and legacy has been researched, catalogued, and appreciated, and The Burrell Collection is actively engaging and representing LGBT histories within our collections. We wanted to bring these stories to light; now, it is more important than ever to reflect everyone's experience throughout history, including LGBTQ+ people.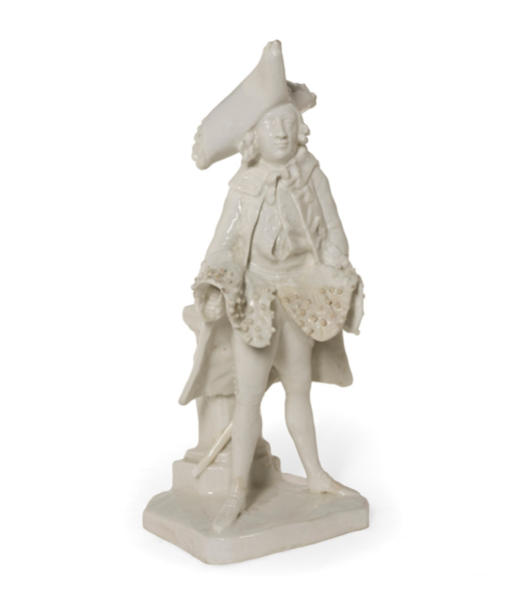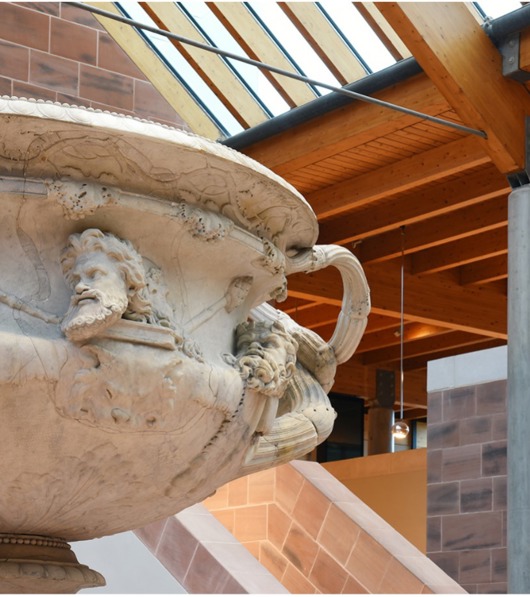 Our LGBTQ+ tour builds on research and work carried out during the Burrell Renaissance project, which actively consulted with the LGBT community in Glasgow, inviting LGBT community groups to co-curate LGBT history displays for the new galleries. These groups researched our collections and graciously brought their lived experience to help us understand why these objects are relevant to them. They have created poignant and compassionate interpretation labels that makes these LGBT histories visible. The objects and displays that they worked on will feature within our tours, celebrating their incredible work here at the Burrell.
These tours also offer us the chance to explore new recently uncovered LGBTQ+ histories from both ancient and modern times, newly researched by the staff team delivering the tours. These tours mark the new phase of our exploration of LGBTQ+ histories here at The Burrell Collection. We hope to offer the tours monthly after February, and proudly continue our research into the collection to uncover LGBTQ+ histories.
Join one of our tours every Tuesday, Saturday and Sunday throughout February at 2pm.
Images featured, left to right:
Figure of Henry Woodward as 'The Fine Gentleman', 1750–52, Soft-paste porcelain, Bow Porcelain Factory, London, England © CSG CIC Glasgow Museums Collection
Warwick Vase, 2nd Century, Italy, Tivoli © CSG CIC Glasgow Museums Collection