My favourite Burrell Collection object with Editor Fiona Macleod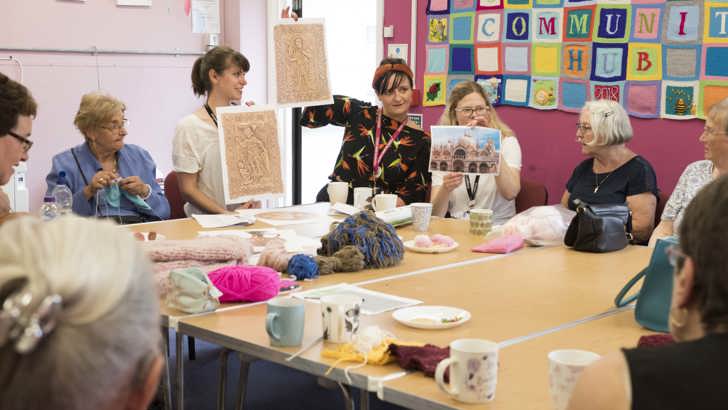 Project Editor Fiona Macleod tells us what she loves about one of her favourite objects from the Collection.
Chinese Rouleau vase, 1662–1722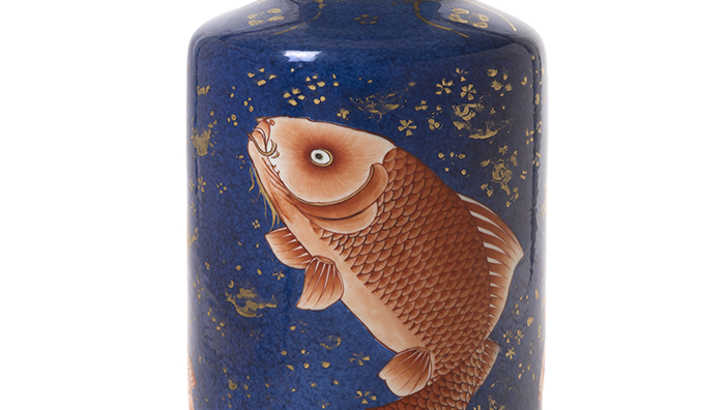 'I absolutely love this fancy Chinese rouleau vase. It's just fabulous! I actually laughed the first time I saw it because of the funny boggle-eyed expression on the face of one of the fish. It reminded me so much of watching the giant carp in the ponds in the Kibble Palace in the west end.
I often think that the Burrell Collection has a reputation for being awfully dry, serious and stuffy, which is perhaps a legacy of the era when the collection was created, but I reckon this vase shows that William Burrell had a sense of humour buried somewhere.
When you look at it you get the sense that the artist who created it must have spent long hours watching carp, because to my mind they've perfectly captured the fishes' slow, sloth-like undulations through the water. Carp spend much of their time bumbling around searching for food, and I like the soft pops their mouths make as they open and close – they look so comical. Also, I think the vibrant orange tones of the fish just jump off the dark blue background of the vase. It's a lovely contrast.
The painstaking way each fish has been painted, with all those individual scales, makes me admire the maker even more. It's so unlike the rest of the collection of Chinese ceramics. Looking at this vase makes me happy. I feel a real connection with the person who made it.'
Header image: Editor Fiona Macleod (middle, black top) working with a community group on ideas for the new displays at The Burrell Collection.
Rouleau vase, 1662–1722, Qing Dynasty, Kangxi Period, porcelain with underglaze blue, overglaze enamel and gilt decoration. Made in Jingdezhen, China.