Burrell and Bloomberg Connects
Download our free digital guide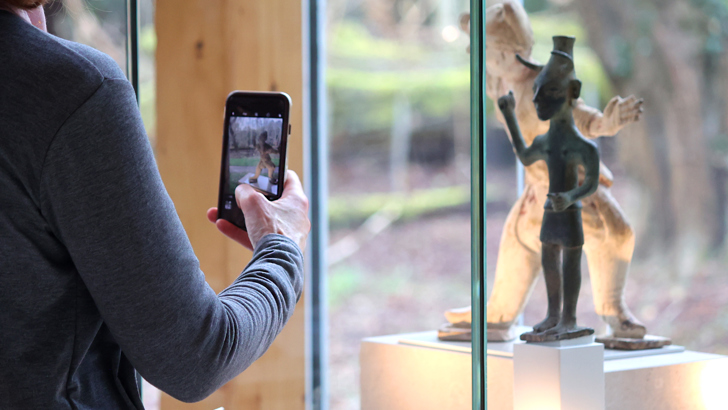 Now you'll be able to explore more of The Burrell Collection from anywhere, anytime when you download our digital guide on Bloomberg Connects, the free arts and culture app
About our guide
The Burrell Collection is delighted to announce that it has launched a digital guide on Bloomberg Connects, the free arts and culture app.
Use the digital guide to discover more about the collection, including some of The Burrell Collection's most-loved objects and displays, which you can explore in greater detail. Bloomberg Connects also features free digital guides to over 60 museums from around the world, including others in Scotland.
To download the free app, scan the QR code below or click the link. Once downloaded, open the app, scroll to "Burrell Collection" in the list of participating museums, and click our logo to start exploring our guide. Use the map to navigate the museum and to find key objects and displays included in our guide. And when you see a number and icon next to the artwork, enter it into the lookup tab to learn more.
QR Code and Bloomberg Philanthropies