Central Galleries
A look inside the Central Galleries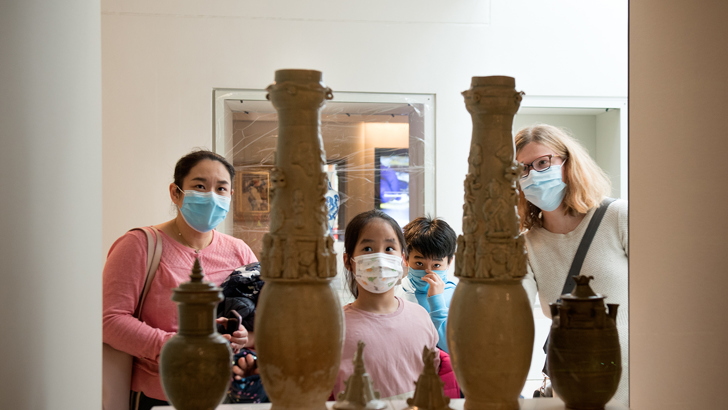 Explore themes such as the male gaze, books, fashion, refugees, slavery and kindness.
Inside the Central Galleries
A suite of galleries at the heart of the museum that use ground-breaking and dynamic ways to explore the Collection.
Explore spaces that are a riot of vivid colours, discover how people across the world have represented themselves, see beautiful displays of fine art, with interpretation that brings paintings to life in inspiring and challenging ways.
Old favourites - Cezanne, Degas, Rodin, Courbet and Manet feature in these spaces – alongside some of the Collection's finest furniture and tapestries.