Digital at Burrell
Bringing visitors closer to the Collection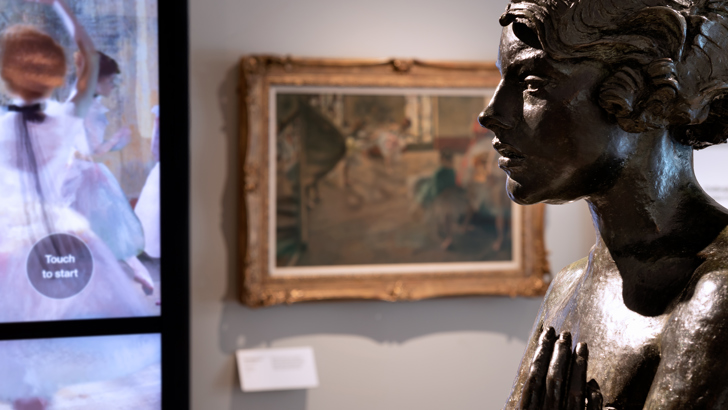 Digital experiences massively increase access to the Collection as a whole.
David Scott, on the role of digital at The Burrell Collection
I've led the Digital team that has produced all the digital content at Burrell, alongside developing the software and installing the hardware that we need to run all of our films, interactives, video walls and immersive shows.
The role of digital at Burrell is to help visitors understand and access the Collection - and enjoy being at the museum. It has been developed at a variety of scales to meet the needs of a wide range of audiences.
Large-scale research at our own museums, and museums across the world, shows that digital is increasingly popular, and that it greatly increases visitor engagement with objects.
Digital at Burrell is enjoyable, surprising, rewarding and personable.
We've crafted films and interactive displays that show you places, people and objects you will recognise, and that help you make a connection between your own life and people, places, objects and ideas that might be new to you.
Digital plays an enormous part in The Burrell visitor experience. Each piece has been designed as a meaningful and unique experience.
It has been an exhilarating and rewarding challenge to deliver the Digital offer for a collection like this. We've learned so much – we're now looking forward to sharing it with the world.