North Gallery
A look through the North Gallery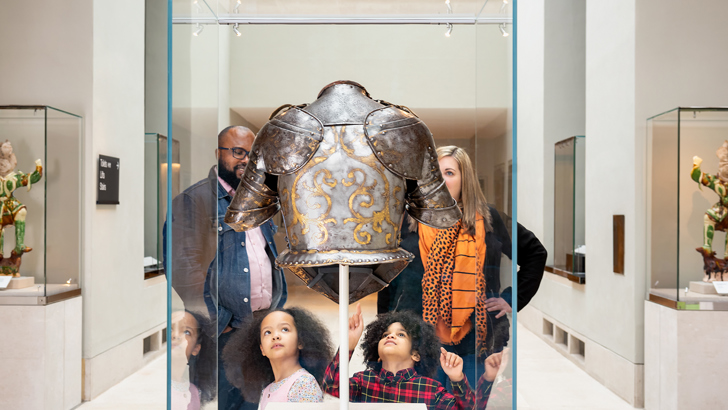 The displays and objects are organised by a number of universal human themes and experiences such as mortality, danger, family, beauty, love, tolerance, faith and hope.
Inside the North Gallery
Take a wander through the quietly stunning North Galleries and 'meet' the different people shown in our beautiful objects.
See sculpture, armour and decorative arts from all over the world - Ancient Rome, Greece and Egypt, Medieval Europe, the middle east and Chinese civilisations.
Old friends such as the Luohan and Rodin's Eve are waiting to welcome you back to this unique, relaxing space, affectionately known as a 'Walk in the Woods'.
A walk through the North Gallery
Enjoy the sense of space and views out to the woodland surroundings