South Galleries
Exploring the properties of glass across two galleries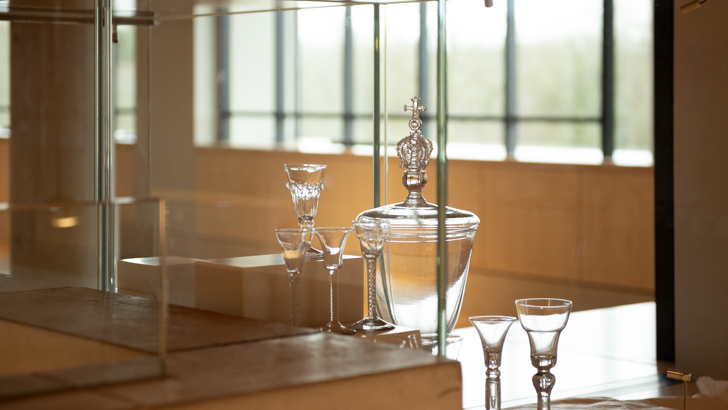 Inside the South Galleries
The South Galleries are filled with the Collections' stained glass and bring a kaleidoscope of colour into the Burrell. These spaces frame magnificent views into Pollok Country Park, and each offer a different experience for visitors.
On the ground floor the stained glass speaks for itself –enjoy the colours and light as it dances on the floor.
One floor up you can find out how glass is made, the lives and skills of those who made it - and explore a range of interactives that make you the glazier!