Volunteering Opportunities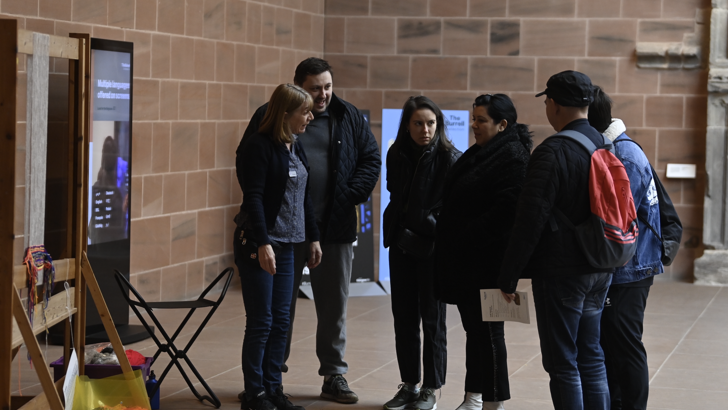 There is a hugely skilled and experienced army of volunteers who are essential to making The Burrell experience the best it can be.
Volunteer opportunities at The Burrell include a wide variety of interesting roles.
Volunteer Guides showcase the treasured Collection in guided tours, whether they are leading a guided walk of the highlights or giving detailed introductions to a gallery. Learning and Access Volunteers assist the staff who deliver workshops to families and school groups, while Event Volunteers will help with the planning and delivery of the exciting programme of opening events. Curatorial Volunteers research objects from the vast collection, enhancing knowledge of the objects, and Volunteer Conservators assist conservation staff with light tasks.
There will also be new volunteer roles, including community language guiding, family volunteering and gentle introductory tours for people visiting the museum for the first time.
Get more information on the opportunities available and register your interest on the Glasgow Life volunteering portal. 
Below: In this short film you can listen to a talk delivered by Wilma. Just one example of the valuable contribution volunteers make.