Adult Events
Free events every month at The Burrell Collection.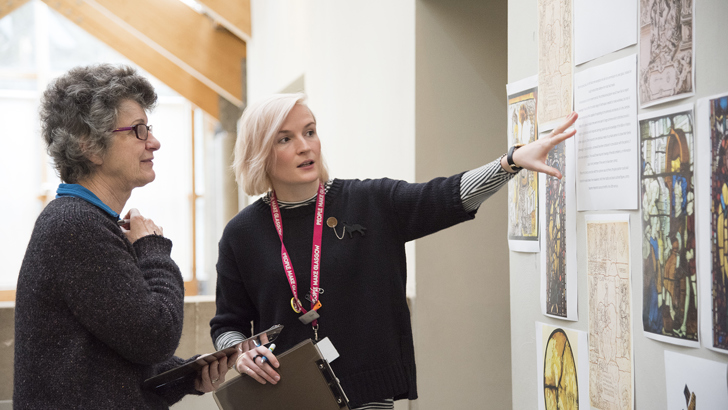 Our Events
We've put together an exciting new programme of weekly and monthly events, giving you the chance to utilise The Collection to its full potential. From storytelling to wellbeing, we have something to suit everyone.
All events are free to attend unless otherwise stated.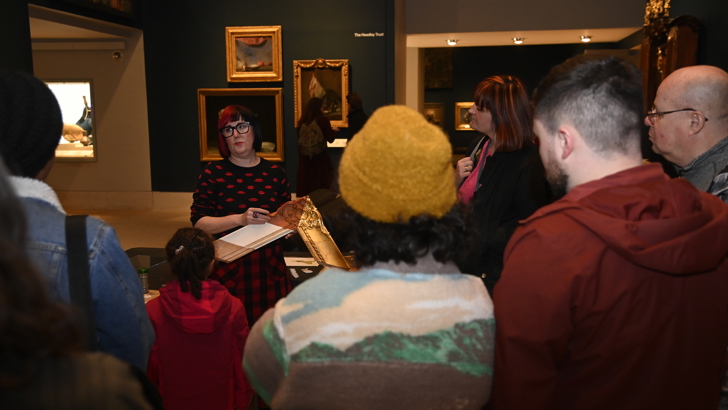 Volunteer Led Tours | Daily
Take a journey through our Collection and join one of our volunteers as they expertly guide you on a tour of some of the objects. Discover hidden histories, explore new narratives and gain a different perspective! 
We host volunteer led tours daily at various times.
Burrell Bites | Every Wednesday at 12.30pm
Have you ever wanted to find out more about an object, above and beyond our gallery interpretations?
Join us every Wednesday at 12.30pm for Burrell Bites, a themed weekly session which will take the lid off some of the histories and contexts of our most loved objects. 
Burrell Folk Club | Sunday @ 1.30pm
We're bringing live traditional music to the Burrell Collection with our new folk club.
Join in with one of our drop-in sessions and take some inspiration from the objects within our collection, filling our space with your sounds! 
These sessions are hosted in 3 month blocks, dates of our upcoming sessions can be found below:
The last Sunday of July, August, September
30th July
27th August
24 September
Sculpture and Sketch | Saturday at 10.30am
Join us for an informal drop-in sketch session inspired by our extensive sculpture collection. Explore the works of legendary artists such as Rodin, Epstein and others in a relaxed drawing environment.
Participants are welcome to stay for as long as they wish, and spaces will be on a first come, first served basis. 
A list of our upcoming dates can be found below: 
Sat 8th July – 10:30am
Sat 5th Aug – 10:30am
Sat 2nd Sept – 10:30am
Sat 30th Sept – 10:30am
Tai Chi | Weekly on Wednesday at 10.30am (Resuming September 2023)
Relax and unwind with a Tai Chi session, set in the calming atmosphere of our collection. Comprising of mind, movement and breath co-ordination, Qigong has a recorded history stretching back over two thousand years. 
These sessions are led by a qualified member of staff. 
Please note these sessions have now paused until September.