Burrell Blog: An Introduction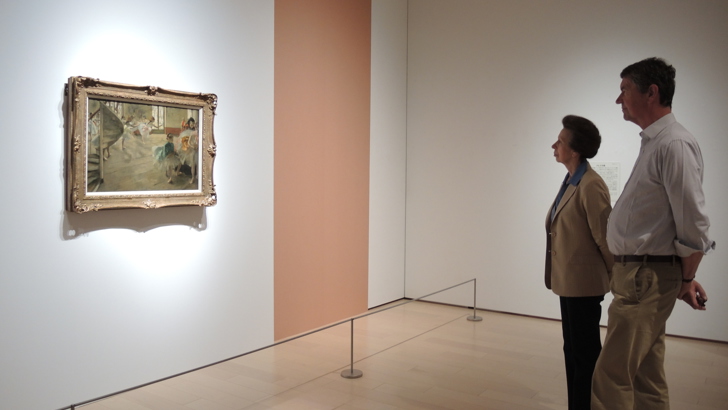 Welcome to the Burrell blog, where we will share insights from members of the Burrell Project team on their roles on the project, some of the work they have been doing and what they love about their jobs - starting with an introduction from Glasgow Life Chief Executive, Dr Bridget McConnell CBE:
'Now we can say The Burrell Collection will be open again next year, it feels like a good moment to do something new and exciting.
We are starting a blog where you can follow some of the progress we are making re-imagining The Burrell Collection.
The blog will document some of the work going on preparing the building, collection and displays to meet the challenges we will face in the coming decades.
You will hear from a variety of passionate and highly skilled people discussing the collection, about the part they have in developing some of the new display methods we will be using, amid a range of topics all associated with the largest museum project in the UK just now.
The building work is progressing well and when I visit it feels both immediately familiar and subtly different.
As it nears completion, the new displays are built and artworks are being re-installed, that sense of being back in a place I love will only grow.
The artworks will be in a home that is again fit for purpose and ready for the modern world.
There is huge excitement in the project team about some of the discoveries being made about the collection as we get ready to show it to the world again.
The story of The Burrell Collection and how it came to be in Pollok Country Park is one of innovative solutions.
The re-imagining of one of Glasgow's greatest treasures allows us again to show just how well we adapt and rise to meet these challenges.
The Burrell Collection will set new standards for sustainability in public buildings in Glasgow and will ensure the original vision for the building meets the needs and expectations of audiences today and in the future.
It will be The Burrell Collection you know and love. Re-imagined, restored and ready to be enjoyed by everyone.'
Dr Bridget McConnell CBE
Chief Executive, Glasgow Life
Header image shows visitors at The Burrell Collection