My job with Project Curator Laura Bauld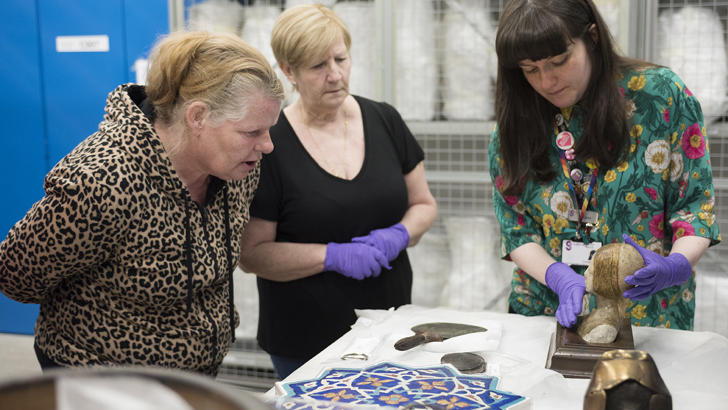 Welcome to the Burrell blog, where we will share insights from members of the Burrell Project team on their roles on the project, some of the work they have been doing and what they love about their jobs - in this edition, we're meeting one of our project curators.
What is your job in the Burrell Project?
Hello, my name is Laura Bauld – and I am a Project Curator for the Burrell Project. My role involves researching the collection and helping to create exciting new displays of objects for when the museum re-opens. At the moment, I specifically look after the Furniture collection with additional responsibilities for metalwork, sculpture, and treen (small household objects made from wood, like bowls and cooking utensils). I also research LGBT histories found in objects within the collection – unearthing hidden stories of same-sex relationships and non-binary gender – which in the past have often not been explored in the museum. I also work with different community groups from across Glasgow, supporting them to create new displays and research the collection. Collaborating with community groups is one of my favourite parts of this job.
Did you work in museums before?
Before Burrell, I worked for Glasgow Museums as a Gallery Assistant, based at St. Mungo Museum of Religious Life and Art. As a Gallery Assistant, you are often the first face a visitor sees when they come into a museum so being friendly and welcoming is a must! I loved working at St. Mungo Museum – it was great experience for engaging with visitors and getting to know how museums work behind-the-scenes.
Before that, I volunteered for the National Trust for Scotland at Pollok House in their Education Department. I helped to lead and develop family events, school tours and workshops and research the art collection there.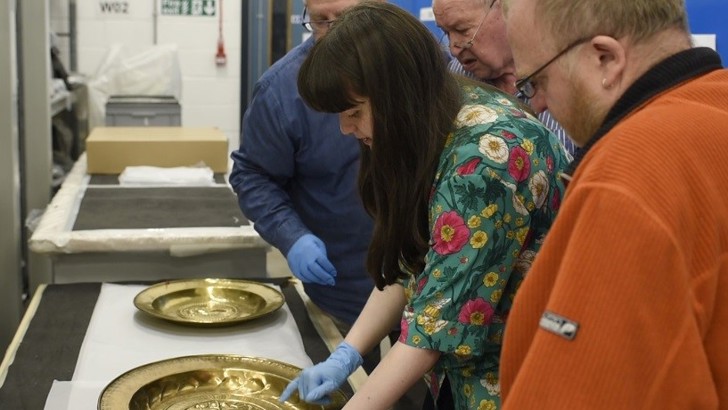 Have you always been interested in museums?
I am openly and unashamedly a museum nerd. I have always loved history – and my parents would take me to castles, and museums, and art galleries all the time when I was small. I don't think my younger sister appreciated that too much. She would often find the closest seat in the gallery and park herself there until we had finished!
But for me, I love being able to go into a museum, look at all the amazing objects, and step into a different place and time. And in Glasgow it's all for free!
What advice would you give to someone interested in working in museums?
Volunteer, volunteer and volunteer.
I studied History of Art at university and then went on to do a postgraduate in Museum Studies. These courses were fantastic and helped me understand what art and museums were about. But it was the insight and transferable skills I gained from volunteering at different museums that really helped me the most when I came to have my first paid museum job. And although it might be frustrating to be working without being paid, the things you'll learn and the experience you gain will be invaluable for the future.
There are lots of volunteering opportunities online – even with Glasgow Museums. Have a look and get in touch! It could be the start of something great.
Laura Bauld
Project Curator
Photos: Laura Bauld shows objects from the Collection to visitors