My favourite paintings with Suzanne Ross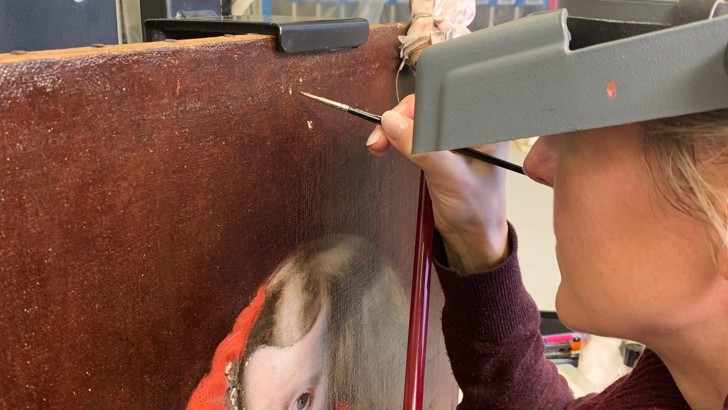 Paintings Conservator Suzanne tells us about her two favourite paintings in the collection.
'Hello, my name is Suzanne Ross. I am the Paintings Conservator for Glasgow Museums and I look after all the paintings in the city's collections. I was meant to write about one favourite Burrell object but I can't pick just one, so here are my two favourites!
'Grief' by Matthijs Maris (1887)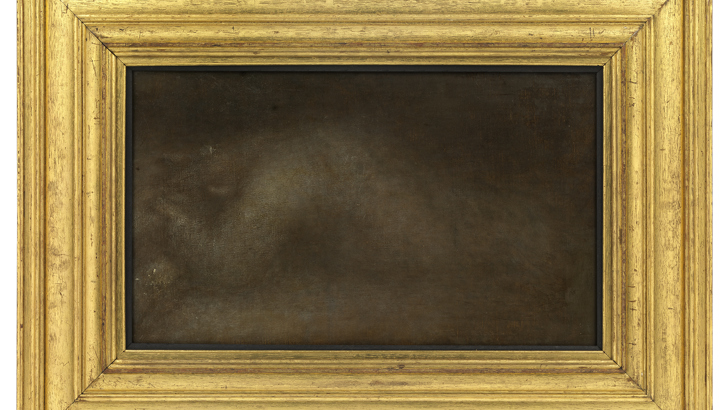 The first one of my favourite paintings is 'Grief' by the Dutch painter Matthijs Maris, painted in 1887. This might not seem an obvious choice; on first glance it has an indecipherable hazy grey-ness and you question what you are looking at, but I am extremely interested in the overall appearance and the technique used to paint it, and I'm in awe of the mysteriousness of it. When I first saw some of Maris' paintings in Glasgow Museums' collection I was certainly somewhat confused by them.
This painting depicts an unwieldy figure in anguish which conveys immediate palpable devastation, projecting a soul-wrenching feeling through the chosen pose, the colouration and even on close examination, the texture of the painting's surface. It causes contemplation; the mind collapses into heavy emotion, undistracted by compositional detail. I find myself drawn into that figure and breathing out heavily with empathy.
We have a rich collection of Maris works in Glasgow Museums; numerous paintings but also stained glass and works of art on paper. Altogether they make a truly fascinating group of works. Several years ago we learned a great deal about our Matthijs Maris paintings, thanks to technical research carried out by the Rijksmuseum in Amsterdam for their 2017 exhibition on Maris.
This stands in stark contrast to another of my favourite Burrell Collection works painted about the same time, which evokes entirely opposite sensations – 'Roses in a Champagne Glass' (1882) by Edouard Manet. This hits me with lightness and freshness, not just of the general appearance, but of the sensations, it lifts me and makes me smile. It is evocative of the gentle and sweet smell of scented yellow roses which I love in summertime, set against the most calming of grey blue backgrounds.
'Roses in a Champagne Glass' by Edouard Manet (1882)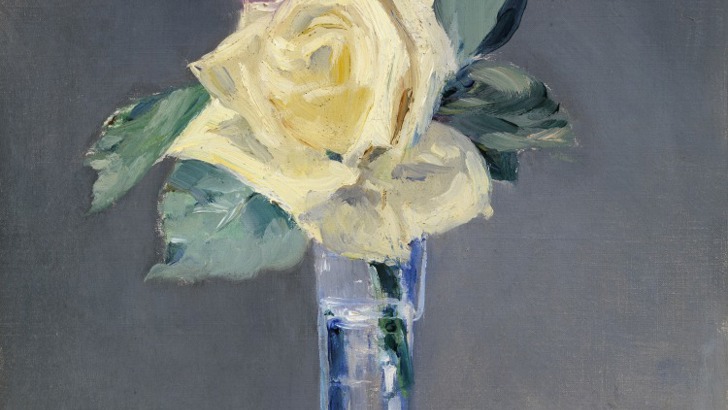 The composition is simple, balanced and I find it to be serene. It makes me pause. The champagne glass reminds me of happy childhood memories visiting my grandmother where I saw polished glassware like this in her home, with all the lovely reflections. Funnily enough it also reminds me of all the pretty rosebushes outside her house and evokes memories of her tending to them. The brushwork of the roses grabs my attention for its fluidity and richness without any complicating fussiness and I think of the painter applying these marks when I look in detail at the petals.'
Suzanne Ross
Paintings Conservator
Glasgow Museums
Header image
Suzanne in the conservation studio at Glasgow Museums Resource Centre, preparing 'Margaret Theresa, Infanta of Spain' by Juan Bautista Martinez del Mazo (c1665), for redisplay at The Burrell Collection.