My job with Allison Whitehill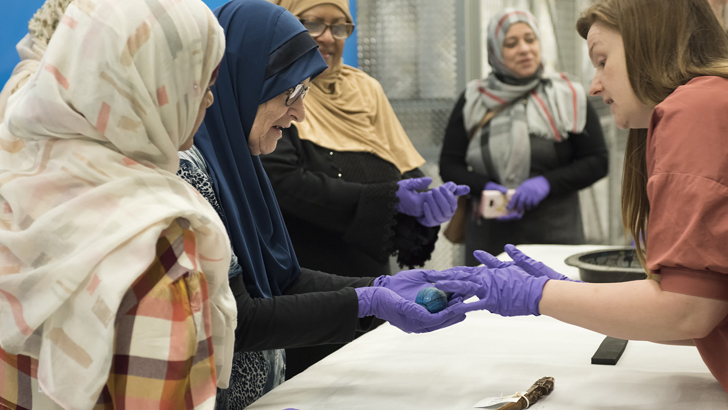 Learning and Access Curator, Allison Whitehill has been preparing to leave the Burrell Project for a new job. Before she did though, she shared what she has enjoyed most about her time here.
I'm one of the Learning & Access Curators for the Burrell Renaissance Project. In my job I work with different communities and engage with them about the collection and the ongoing project of developing the museum.
I have worked on the project for 3 and a half years, it's gone so quickly as I have loved working on all the different projects.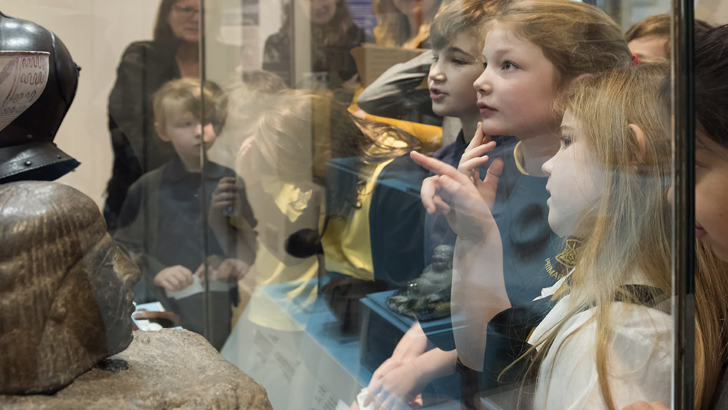 I have worked with different groups on loads of different things to do with the museum. I worked with three groups to curate a community-developed exhibition in Pollok Civic Realm. I worked with three community groups to design and develop three new museum handling boxes. I also worked with different community groups to develop in-gallery labels for the new displays. Most recently I have worked with two nurseries to design a play area outside the building.
A large part of my job is ensuring that the museum is accessible to the widest range of visitors possible, and I have worked with all different colleagues on the project to make the museum as accessible as possible.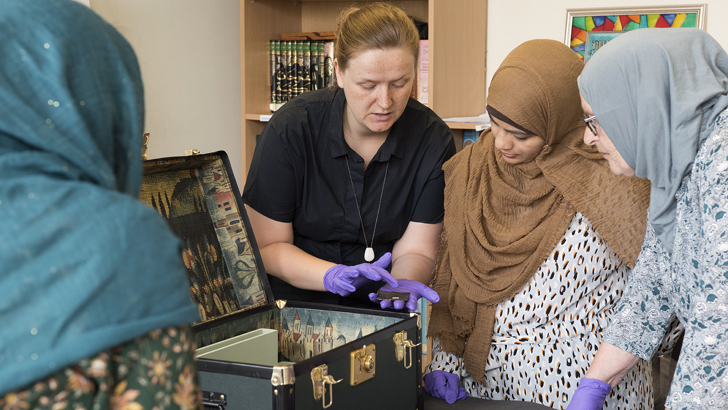 My favourite part of working on the project is working with the different groups and making sure they are represented in the museum. A favourite moment was when all the different community groups I had worked on at the Burrell met each other at the opening of the community exhibition. They all began to share their experience on working on the Burrell project. The school children were explaining to everyone what faience is!
Allison Whitehill
Learning and Access Curator
The Burrell Project