Fundraising for a major conservation project
Senior Development Officer at Glasgow Life, Hannah Wilson tells us about her role in securing funding to support essential conservation work on the largest tapestry to be displayed in The Burrell Collection when it reopens.
'Joining Glasgow Life last year in a fundraising role, I am a relative newcomer to the world of museums. One of the real joys of my role has been discovering the remarkable stories of the objects in The Burrell Collection, and learning about the dedication and expertise of colleagues tasked with caring for them.
The Exploration of the Indies: The Camel Caravan will be the largest tapestry on display in The Burrell Collection when it reopens. Measuring 6.5 by 3.6 metres, it was woven more than 500 years ago, between 1500 and 1530, most likely in the Southern Netherlands. The tapestry depicts people dressed in styles that reflect diverse parts of the world, alongside imaginatively portrayed camels which seem to combine elements of giraffes and horses. As most sixteenth-century Europeans would have never seen a camel, it is a fascinating insight into the popular imagination and world view of the time.
Prior to Sir William Burrell's acquisition of the piece, it hung over the fireplace in the drawing room of John Hunt, a London-based dealer specialising in late medieval objects. This arrangement was of course far from ideal from a conservation perspective. Combined with years of display and the natural biodegrading process, it resulted in wear to the tapestry that has required 1,688 hours of specialist conservation attention over a period of almost two years. This was undertaken at The Textile Conservancy, near Cranbrook, in south east England.
As conservator Alex Seth-Smith of The Textile Conservancy explains, working with a piece of this size and fragility, and also working during a global pandemic, was a complex undertaking:
'The unexpected problem was how to overcome the issues caused by Covid-19 virus. However, the studio's rural location and my living a mile away proved a distinct advantage. Some staff opted to cease working but our technician and I opted to continue under a revised protocol. Every surface was sanitized daily and we worked alternate days whenever possible to ensure we were never in close proximity. As a result, the tapestry was completed in time for it to be returned to Glasgow Museums Resource Centre just as it was reopening for staff.'
The tapestry has now been returned to Glasgow, and has been frozen so that it can be safely stored, awaiting The Burrell Collection's reopening.
This major conservation project was made possible thanks to generous support from The Leche Trust and the Friends of Glasgow Museums, Camphill Fund. Elizabeth Dent, Chair of the Friends of Glasgow Museums, commented: '[We] were delighted to be able to help with the conservation of this very important tapestry and eagerly await seeing it on display once again.'
Hannah Wilson
Senior Development Officer, Glasgow Life


Images
Top:
Exploration of the Indies: The Camel Caravan, c1500-1530, made in the Southern Netherlands, purchased by Sir William Burrell in October 1937 for £990.
Below:
Conservation work underway on the Camel Caravan tapestry.

Hannah Wilson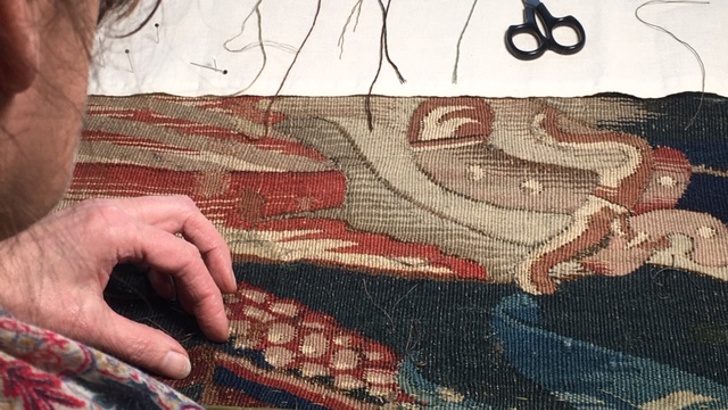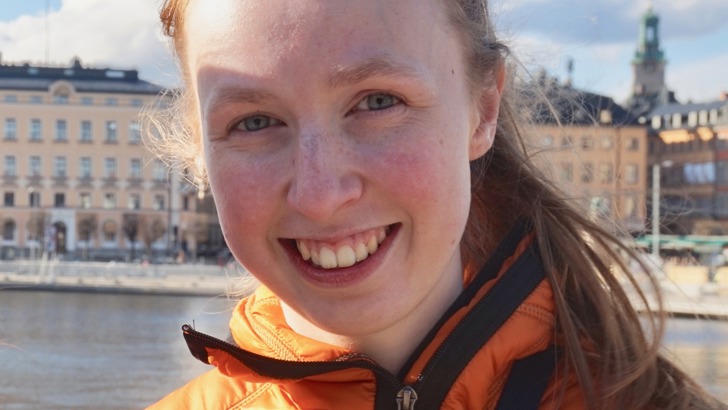 As a charity, we rely on the support of generous donors to continue to protect and share Glasgow's heritage. The Camel Caravan is just one of more than 9,000 objects in The Burrell Collection, all with unique and intriguing stories. You can help us to care for The Burrell Collection by making a donation here>