East Galleries
Explore the range of European tapestries and Islamic carpets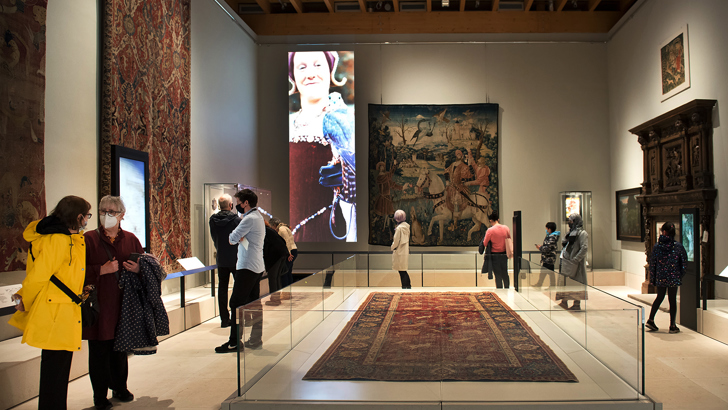 The outside is brought in to create a sensory space with a dramatic new digital interpretation.
Inside the East Galleries
Take a walk through our East Galleries as we bring the outside in through our spaces filled with objects and interactive experiences that look at the countryside, the hunt, nature and gardens in both European and Islamic civilisations.
Discover how the use of the countryside changed with the seasons and see how all through time and place artists have been inspired by nature.
Find out about the importance of gardens and birds in Islamic culture and be wowed by immersive experiences that bring objects to life at magnificent scale. Explore how people lived from the land and learn how important relationships were between people and their animals.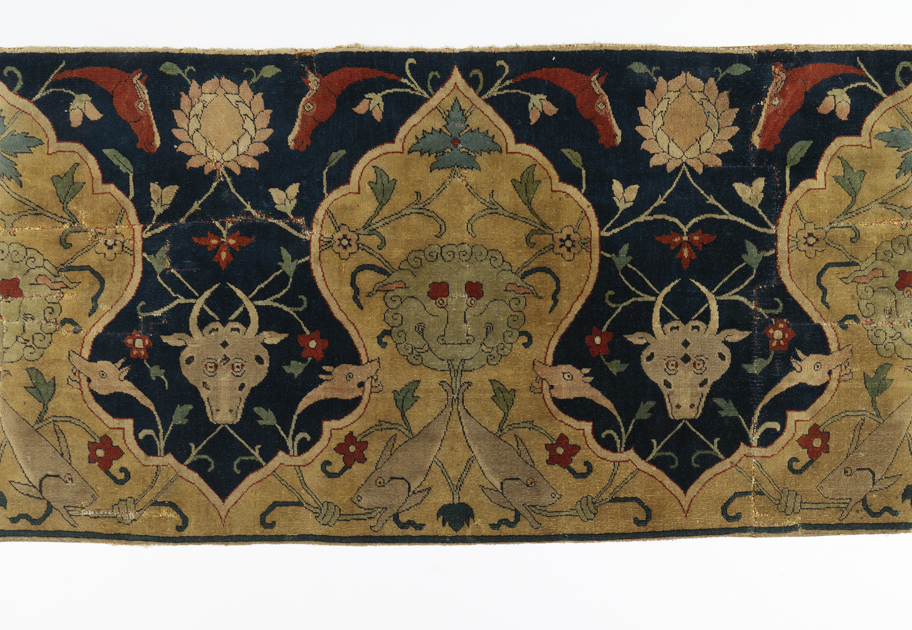 Islamic Carpet Displays
A fresh interpretation
New approaches for museum interpretation have been adopted based on a thematic approach to the whole collection. The Burrell carpets and prayer rugs feature in displays addressing themes such as the hunt in Islamic culture, heavenly gardens and earthly paradise, women's work, pilgrimage journeys and the technique of weaving pile carpets.
Find out more