The Burrell Collection Top 30 Highlights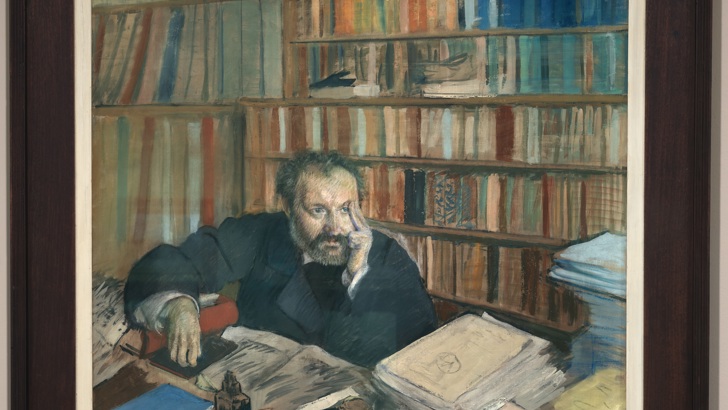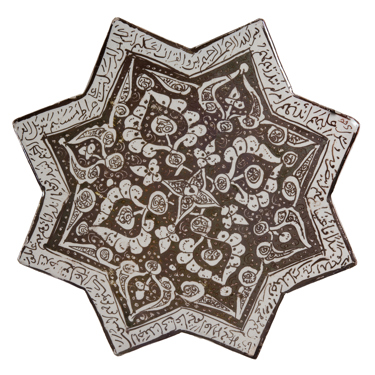 Wall Tile
1261-1262
This lustre-painted ceramic tile once decorated the walls of the burial chamber in a Muslim saint's shrine – the Imamzada Yahya. Passages from the Qur'an encircle its border.
Asia, Middle East, Iran, Varamin, Shrine of Imamzada Yahya (place of manufacture)
View
---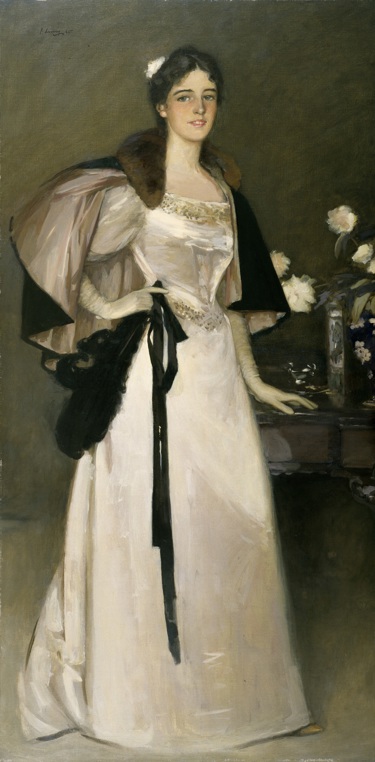 Portrait of Miss Mary Burrell, John Lavery
1894-1895
Glasgow Boy artist John Lavery was commissioned to paint this portrait by William Burrell for his sister's 21st birthday. It shows Mary Burrell's sophistication and the objects hint at her own collecting interests.
Britain, Scotland, Glasgow (place made)
View
---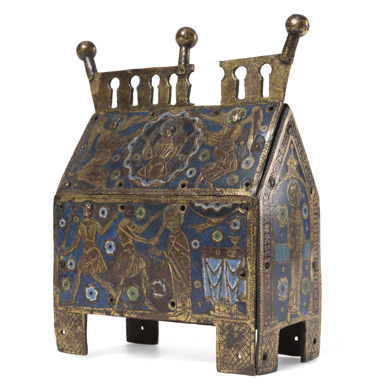 Chasse or reliquary casket
early 13th century, circa 1200-1210
This casket commemorates the death of St Thomas Becket. One of medieval Europe's most important saints, Becket's fame spread throughout Europe, and his shrine at Canterbury, Kent, became a major pilgrimage destination.
France, Limoges (place of manufacture)
View
---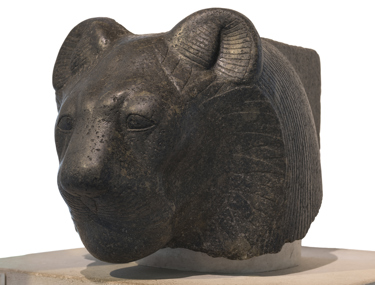 Head of Sekhmet
18th Dynasty, reign of Amenhotep III, circa 1390-1352 BC
Once a full-figured statue, this lion head represents the goddess Sekhmet, with the slot on its head originally holding a solar disc. It may have stood at Amenhotep III's mortuary temple.
Africa, Egypt, Upper Egypt, Thebes (place of manufacture)
View
---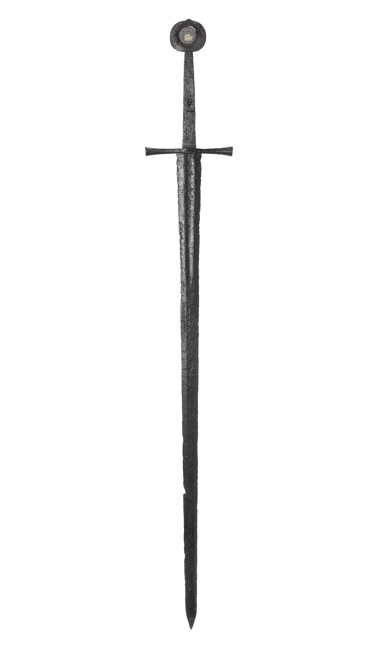 Longsword
13th century, circa 1250
A deadly weapon, the longsword combines the swordmaker's skills – working with iron and steel – with the lethal fighting ability of its proud owner, who would have been equally well trained.
France (place of manufacture) or Germany (place of manufacture)
View
---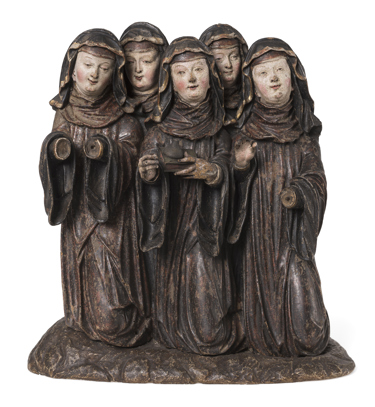 St Walburga of Eichstätt accompanied by four nuns
circa 1600-1625
English missionary St Walburga worked to Christianise the people of Southern Francia (modern Southern Germany). This sculpture of St Walburga was possibly made for inclusion in a large German altarpiece.
Germany, Swabia, Bad Waldsee, possibly (place of manufacture); Eichstätt (place associated)
View
---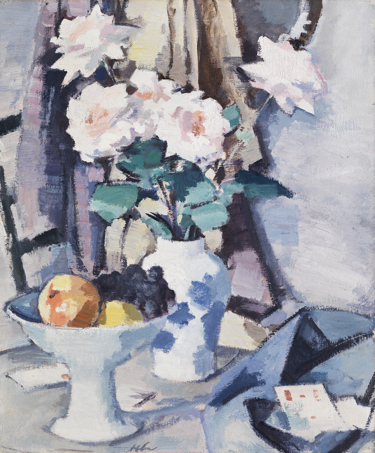 Pink Roses, S.J Peploe
early 1920s
The Scottish colourist Peploe produced decorative and stylised still-life paintings in the early 1920s. He painted the same objects again and again, exploring colour, form and composition.
Britain, Scotland, Edinburgh (place made)
View
---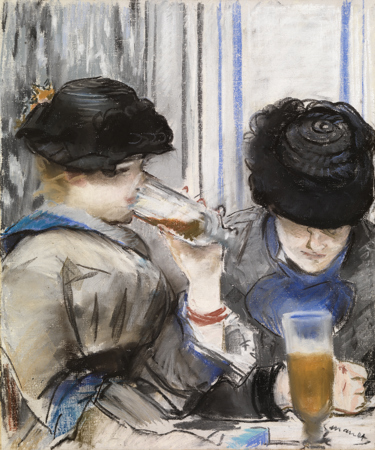 Women Drinking Beer, Edouard Manet
1878
Drinking beer was seen as a fashionable pastime for both men and women in the mid-to-late 1800s. It was part of the Parisian café-society that greatly inspired Manet and the Impressionists.
France, Paris (place depicted); France, Paris (place made)
View
---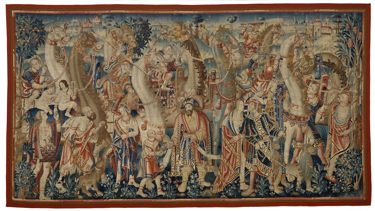 Exploration of the Indies: The Camel Caravan
about 1500-1530
Eight long-necked camels dominate this large tapestry. It was originally designed as part of a set of hangings that showed scenes from the voyages of Portuguese explorer, Vasco da Gama.
Southern Netherlands, Spanish Netherlands, Hainaut, Tournai (probably) (place of manufacture)
View
---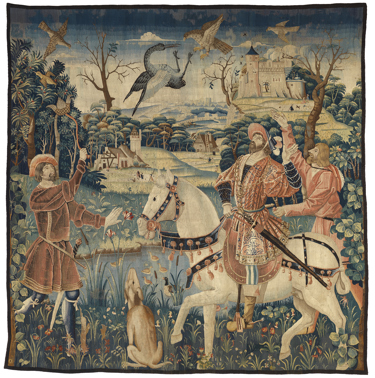 Fight Between a Falcon and a Heron
about 1525
Hunting scenes were popular subjects for medieval and Renaissance tapestries and Burrell collected several examples. This one shows a particularly dynamic moment as the two birds fight in the sky.
France, Paris (probably) (place of manufacture)
View
---