Visitor studies without the visitors?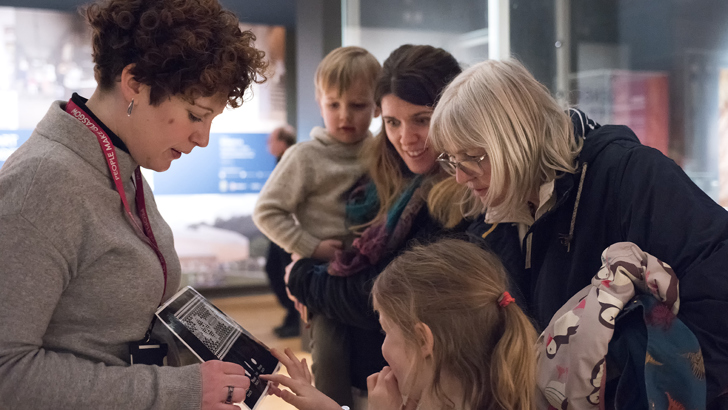 In this edition of the Burrell Project blog, we're staying with the visitor studies theme. Assistant visitor studies curator Louise tells us more about how visitor studies research is continuing just now, even when we have no actual visitors in our museums.
'In the last blog post, my colleague Susie shared with you why and how Glasgow Museums carries out visitor research for projects such as the Burrell Collection. But with the current restrictions how do we conduct visitor studies when there are no visitors? We are committed to making sure the Burrell Collection will provide a quality experience for everyone who visits, so we need to keep asking questions and acting on the replies.
Well, despite not being able to get out and about, there are a number of ways we can make sure our visitors are still heard:
What have you already told us? This involves using the research we have already conducted in new and exciting ways. Glasgow Museums holds an enormous amount of information that has been gathered as part of the Kelvingrove, Riverside and Burrell refurbishment projects, and all this data can be re-analysed and used to help us make decisions. It could be anything: From the height of a toilet flush to the text size on a display label, all this information can be used to help make a better museum for our visitors.


Follow our guidelines. When making decisions we also regularly refer to the Glasgow Museums Display Guidelines. This document helps us make decisions on a range of display features, such as the size of screens in displays or the colour of labels in an exhibition. The guidelines have been created from years of visitor research so we know that by using them we are following the advice of our visitors.


What have other institutions learned? As well as what we already know from our own studies there is a wealth of information to be gathered from other museums, welfare organisations and academic bodies. Sharing research means we don't have to repeat research that others may have already conducted and it helps everyone learn and improve their services.


Ask the audience (remotely). If we can't bring visitors to the museum, it may be that in the future we will be able to bring the museum to our visitors. There are a multitude of digital apps which allow museums to talk to their visitors remotely and more are being developed all the time. Although we haven't gone this far yet, other museums are carrying out research using these virtual tools and it will be interesting to see how they get on.
So there we are, just a few ways in which we can make sure visitors are placed at the heart of our work on the Burrell Project. Although we might all be social distancing for a while longer, we don't need our visitors to shout to make sure their voices are heard.'
Louise Treble
Assistant Visitor Studies Curator
Images above and below show Louise working with visitor groups before restrictions paused museum visits